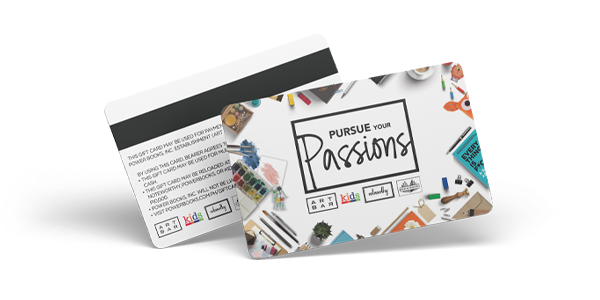 Power Books, Inc. Gift Card Terms & Conditions:


Buy Card
The Gift Card may be initially purchased with a minimum balance of P300 and a maximum of P10,000. Pooling of load from one Gift Card to another is not allowed. The Gift Card does not expire. It is non-refundable and not convertible to cash.
Cash, credit or debit cards, and other available payment types (Gcash, Paymaya, Yazz, etc.) in Power Books Inc. may be used to purchase or reload a gift card. A gift card cannot be used to purchase another gift card.
Reload
It can be reloaded with any amount between P1 to P10,000 with load increments of P1 at any of the aforementioned stores, with no additional reloading fee. Maximum total load per card is P10,000.
Redemption
The Gift Card may be presented as payment for your purchases, and your transaction receipt will show your card's remaining balance. Multiple gift cards can be used in a single transaction. It may also be used for multiple transactions as long as there is load balance at any Power Books Inc. establishments.
The Gift Card may be used with other payment modes such as cash, credit or debit cards, ePurse, and other available payment types (GCash, Paymaya, Yazz and etc.) to complete a payment for a transaction.
The Gift Card may be used during sales and other discount promotional activities.
The Gift Card may not be used when there is an interruption of connection with the system. Once the connection is restored, the card may be used again.
Return/Exchange/Refund
Allowable refund amount will be based on the purchased amount. In case there are multiple payment types made in one transaction, the total amount of the transaction will be added to the gift card and no refunds will be issued through other means. The corresponding amount for the allowable refunds processed by Power Books, Inc. will be credited to the Gift Card.
Power Books, Inc.'s returns and exchanges policy applies for products purchased using the Gift Card.
Card Replacement
To replace a defective card, surrender the defective card to the customer service counter at any participating Power Books, Inc. establishments. One defective card is to one. Multiple defective cards cannot be combined and replaced with one card. Defective cards will be replaced with a fee of P20 and will be reissued within the day.
Others
Please note that Power Books, Inc. will not be liable for any lost or stolen Gift Cards or any alleged lost balances. The terms and conditions of issue are subject to change without notice.